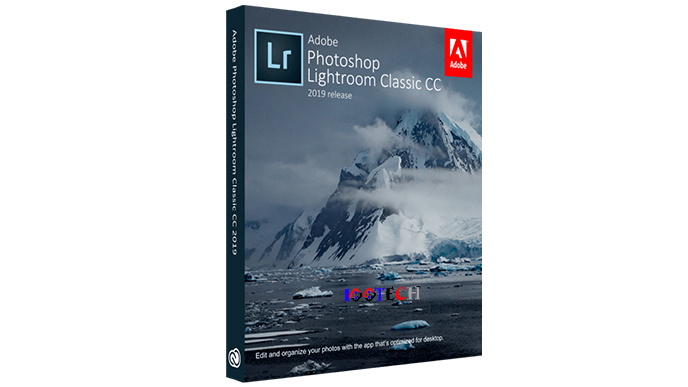 Adobe Photoshop Lightroom 2024
Adobe Photoshop Lightroom 2024 is the latest version of Adobe's popular photo editing and management software. It builds upon the success of previous versions by offering enhanced features and capabilities to photographers and creative professionals. In this version, users can expect a range of powerful tools for editing, organizing, and sharing their photos.
Lightroom 2024 includes advanced AI-powered features such as automatic subject recognition, intelligent facial recognition, and improved retouching options. Additionally, it introduces new presets, filters, and adjustment tools to further enhance the creative possibilities. With its seamless integration with the Adobe Creative Cloud ecosystem, Lightroom 2024 provides photographers with a comprehensive solution for their post-processing needs.
Features of Adobe Photoshop Lightroom 2024
Non-destructive editing: Lightroom allows users to make adjustments to their photos without altering the original image. This means that you can experiment freely with edits and always revert back to the original if needed.
Tone and color adjustments: Lightroom provides precise control over exposure, contrast, highlights, shadows, and color balance. Users can fine-tune these settings to achieve the desired look and feel in their images.
Advanced retouching tools: Lightroom offers a variety of tools for retouching and enhancing images, including spot removal, red-eye correction, noise reduction, and lens correction. These tools help remove imperfections and enhance the overall quality of images.
Presets and profiles: Lightroom includes a wide range of built-in presets and profiles that can be applied to images with a single click. These presets allow users to instantly apply specific looks or styles to their photos, saving time and effort in the editing process.
Organizational tools: Lightroom provides powerful organizational features, such as tagging, rating, and keywording, to help users efficiently manage large collections of images. It also offers advanced search and filtering options to quickly locate specific photos.
Batch processing: Lightroom enables users to apply edits or adjustments to multiple images simultaneously, saving time and effort when working with large sets of photos.
Integration with Adobe Creative Cloud: Lightroom seamlessly integrates with other Adobe Creative Cloud applications, such as Photoshop, allowing for a smooth workflow between various editing tools.
System requirements for Adobe Photoshop Lightroom 2024
Intel® 7th Gen or newer CPU with Quick Sync – or AMD Ryzen™ 3000 Series / Threadripper 2000 series or newer CPU
Microsoft Windows 10 (64-bit) version V20H2 or later; Microsoft Windows 11 (version 21H2); Only 64-bit version
Windows 7, Windows 8.1 are not supported
HEIF/HEVC import is only supported on Windows 10 version 1903 and later.
8GB RAM
8 GB of available hard-disk space for installation; additional free space required during installation (will not install on removable flash storage)
Fast internal SSD for app installation and cache
Screen resolution1920 x 1080 or greater (at 100% scale factor)
Microsoft DirectX 12″ compatible display driver
Adobe Photoshop Lightroom 2024 Free Download
Adobe Photoshop Lightroom Classic 2024v13.0.1.1
 Adobe Full
Password: 321
How to install Adobe Photoshop Lightroom 2024
Turn off anti-virus software (Note also turn off Windows Defender)
Download the software and extract it with Winrar
Run the Setup file and select the English language
Uncheck the Advertising
If you have Microsoft Visual C ++ Full installed, you can leave both marks unchecked
Click Install is finished, watch the detailed installation video